5 tips to transform your CV from student to professional
University is a great environment to start exploring all of your skills and interests that will ultimately be relevant to the working world. However, when it comes to navigating your development into a polished professional, it is largely left up to you to make sense of this journey. Transitioning from student to professional can be a rather clunky experience, but we are here to help. Here are some top tips of what language and mindsets to leave on campus.
 
1. Forget the rules of academic essays
At university, especially for humanities students, we spend years fine-tuning our sophisticated academic language. We comb through each essay with a thesaurus, looking to tweak simple phrases into something unique and elaborate. 
This might be suitable for your dissertation, but this is the last thing a tired employer wants to see after reading 100 other cover letters. Make it easy for them to hire you! Imagine you're writing for someone who has 30 seconds to scan the page. This is often the reality, so you don't want that 30 seconds to be spent decoding a convoluted turn of phrase.
It's also a good idea to keep it concise. We're taught at university that 1,000 words is light work. A covering letter, on the other hand, should never really exceed about 400 words or a page. In fact, we would always suggest a cover note or cover email rather than a letter, and it ideally should be visible within a mobile screen's length – less truly is more!
2. You're not a cliché
Employers have seen countless CVs and they know the applicant tropes. If you're fresh and new to the scene, it might be worth uncovering application clichés so that you can avoid them.
As a fresh graduate, I thought I had pretty much invented the ability to 'work in a team but also thrive independently'. Turns out, that's as generic as it gets (who knew!) – as is simply stating that you're organised, passionate or have an attention to detail without sufficiently backing it up. Show, don't tell; if you're organised, when have you shown this?
The best way to avoid genericism is to tailor the application. It should precisely reflect the job description – never make them doubt whether you have even read it. On your cover letter, it's helpful to include relevant accolades of the company to demonstrate your enthusiasm and understanding of the environment you are trying to enter into. Allow yourself an entire day to write each cover letter; no two should look the same!
 
3. Show confidence and personality
In my first internship applications as a student, I tried so hard to sound like an adult that it just made me sound juvenile and without personality.
It's time to leave out the excessively formal language – you are now a professional speaking to another professional! Confidence often reads as maturity. Speaking to your potential employer as though they're the Queen of England and you are a mere peasant subject might not show that you're worth your salt. Employers are often looking for a grad with a mature, professional edge who can show a bit of personality.
What do your friends like most about you, and how could you present this in a professional sphere? How do you fit into the culture of the company that you're applying for? If they made a little joke on the job description, they may be looking for the candidate who can tactfully throw one back!
Also, don't be afraid to get proactive with LinkedIn. You can reach out to relevant members of the company in a less formal manner to show interest in the role and showing an engaging personality will catch their eye.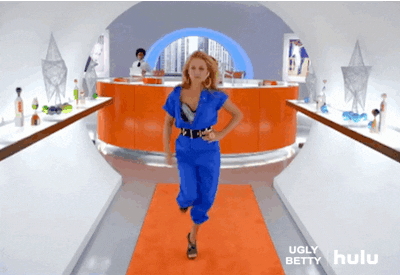 4. Stay true to yourself
When tackling a university project, you do whatever it takes to make it look the best it can. Your CV and cover letter are a little different: employers seeking graduates are not expecting the most senior experience they've ever seen in their life!
If you put what job title you actually were, it could be the role that recruiters and employers are looking for and it can actually make you easier to find. A company is often looking for someone to take the next step; fibbing on your CV could prevent them from discovering that you're that person.
 
5. Flaunt that skillset!
Education is all about upskilling, often from scratch. However, the professional world is looking for a candidate who can bring something to the table.
There is a fine line between showing a willingness to improve and appearing insecure. They want someone to contribute their existing skillset, which is why they are hiring in the first place! You would be hired to either save the company time or to make them money – confidence is a great way to show them you are up for this challenge.
Instead of writing about what you learned at your last role, try writing about what you demonstrated. Instead of saying that someone taught you something about the company, consider expressing how you proactively sought them out to discuss the company's developments.
If you have gaps in your CV and want to express your willingness to amend this, that's great – but it might be worth saving this for the interview. Chances are you will be asked what your biggest weakness is, and here you can chime in with gaps on your resume and how you plan on addressing them.
 
You've got this
Your CV is a continuous work in progress. If you can read your CV from a year ago and not cringe, you're not doing it right!
Each role requires individual consideration and has a different set of rules in terms of formality, language and skills shown. If you're struggling to start, click here for our comprehensive guide on securing that grad role, or here for tips on improving your CV.
Overall, trust yourself – they wouldn't be asking for a grad if they wanted someone with the most advanced experience imaginable! Everyone ultimately gets that first role, and you are no exception.
Good luck!
 
 
BrighterBox connects the fastest-growing companies with the brightest graduates.
Graduate Jobs