Monday, February 20, 2023
Surviving as a recent grad in London during a cost-of-living crisis
Moving to London as a recent grad was never going to be cheap, but add the aftermath of a global pandemic and cost-of-living crisis into the equation and the whole situation becomes rather daunting. Whilst we can't make your energy bills cheaper or bring down the cost of a pint (now over £7 in many London pubs by the way), we have got a few tips to help you save those pennies and ensure your life in London is the fun and sociable experience it should be! 
Travel
With the average Londoner spending approximately 47 minutes a day on public transport, travel is an expense that can quickly add up. If you're going to be heading into the office regularly, the tube in particular can set you back hugely, so take a look at TfL travelcard options to ensure you're getting the best deal possible. Even if commuting isn't going to be a regular part of your London life, definitely make sure your railcard is linked to your Oyster to save 1/3 on any off-peak tube and train fares! 
CityMapper is THE app to use to help you find the quickest and cheapest route from A to B. Bussing, or even walking, often only adds a little to your journey time and can save you a lot of money in return.  
Food
An obvious way to save money on food is to bring your lunch into work. A packed lunch might conjure up sad school memories of soggy sandwiches and crushed packets of crisps, but there's loads you can do to spice up your work lunches. Insta and TikTok have plenty of tasty work lunch inspo to offer, with websites such as Mob providing tasty recipes that won't break the bank.  
London does however, have a huge variety of tasty food options and of course, you're going to want to make the most of these, but how can you make eating out more budget friendly? 
Pre-theatre deals 
If you're out and about in central, why not take advantage of one of the many pre-theatre restaurant deals that London has to offer? You don't need to have purchased a theatre ticket to enjoy a discounted price dinner, so long as you're happy eating slightly early, it's a clever way to grab a bargain.  
Next level leftovers  
Apps such as Olio and Too Good To Go give you the opportunity to purchase leftover restaurant, café or supermarket food that would otherwise go to waste. You won't know exactly what you're getting until you go to pick it up, so it's a super cheap way to discover new foods, with the added bonus of saving the planet in the process! 
Restaurant soft launches 
Before they officially launch, many new restaurants offer a small group of diners the chance to try out their menu for a discounted price. Usually reduced by 50% the cost of a dinner, it's a no brainer really! Subscribing to Soft Launch London will ensure you don't miss out on anything. 
Entertainment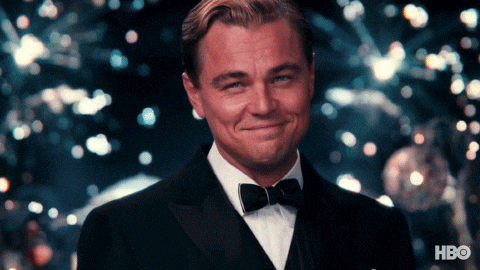 London's social scene and the abundance of things to do is a big selling point in the decision to move there. Now you're finally here, of course you are going to want to take advantage of everything it has to offer. Lets face it though, once rent, bills and the other necessities have been paid for, there's little room left for any expensive indulgences. Fortunately, we've got all the tips and tricks you'll need to make the most of your time in the city, without sacrificing the things you love. 
Theatre
It doesn't get much more 'London' than a trip to the West End to see a show; living here without the odd theatre trip seems beyond wasteful. If you haven't already heard of TodayTix, then this is your sign to download it. NOW. Every morning, they release on the day £25 tickets for a range of London's top shows. They are sold on a first come first served basis so you need to act fast but trust us, the seats are always amazing, and it's ultimate way to catch a top London show without taking out a small mortgage. 
Drinks 
Aside from West End shows, London is also renowned for its overpriced drinks, and it doesn't take long for the cost to rack up. A couple of drinks after work with colleagues to start the week off right, another with a mate on Wednesday, we all know Thursday is the new Friday so a few then is guaranteed, and that's before the weekend even gets started.  
Here at BrighterBox we don't miss a trick when it comes to grabbing a boozy bargain... If it's a mid-week beverage you're after, make the most of those happy hour deals. From Monday to Friday 4-7pm, you'd be hard pressed not to find somewhere offering a two for one deal on drinks. Spending half the money you would have? It's a big yes from us.  
There's an app for everything these days, so of course there's an app to help make a night out a little less expensive. El Tab is a subscription-based app designed to make drinking out in London affordable for everyone. You pay £18.99/month and each night El Tab put up to £1000 behind multiple bars across London. Get there before the tab runs out and you can redeem up to four drinks. And yes, that's every night of the week. Get your friends involve, save money and discover new bars across London.   
Explore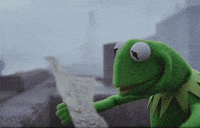 Don't get us wrong, the hustle and bustle of London is one of its main selling points, but even the most devoted city-lovers need an escape from the intensity once in a while. It's well known that being outdoors can lower stress, help to increase mood and improve mental health. With a whopping 18% of London occupied by green space, there's plenty of space to unwind outside. Below we have put together some of our best recommendations for those seeking a tranquil escape from the urban bustle Oh, and the best part? They don't cost a fortune! 
Watch the sunset
Just north of Regent's Park lies Primrose Hill, a perfect spot to watch the sun set (or rise for all you early birds) over London. With sweeping panoramic views spanning from Canary Wharf all the way to the London Eye, it's no wonder it's one of the city's most beloved sunset-watching spots. Another firm favourite is Greenwich Park; from the viewpoint at The Royal Observatory, you'll catch some beautiful sunsets over the Canary Wharf. Rally some friends and pack some cans and food for the ultimate experience. 
Get pedalling
As the temperature rises, the heat and humidity of the tube can become an uncomfortable place to be, so why not ditch public transport and take to the streets on two wheels? If you don't have your own, you'll find Santander bikes down almost every other street in London. Costing just £1.65 per 30 mins to rent, it's an affordable way to commute or explore the city at your own pace. Whilst not all London's parks permit cycling, Hyde Park and Battersea Park offer excellent routes for a leisurely ride on a sunny weekend. 
The Thames
Running straight through the centre of the city, the Thames is England's longest and one of its most iconic rivers. Lined with some incredible landmarks, wildlife, boats and some of the most famous tourist attractions in the world, a stroll or jog along the Thames is guaranteed to have something for everyone. Don't fancy doing it on foot? Why not jump on an Uber boat to experience London from the river? 
BrighterBox's favourites 
Finally, if all that wasn't enough for you, we asked around the BrighterBox team for their top tips on saving and things to do on a budget in London, here are some of our faves: 
- A free comedy night at Angel Comedy 
- Explore charity shops around London for clothes or homeware 
- Book to visit the Sky Garden (it's free) and admire the views over London 
- Visit one of London's many free museums 
- Get Monzo or Revolut to help track your spending 
- Use Depop to sell/buy clothes 
Making the move to London during a cost of living crisis may be daunting, but don't let it hold you back. Yes it's expensive, but there's plenty of budget friendly ways you can make the most of all it has to offer. And if all else fails, dining exclusively on beans on toast isn't the end of the world...   
BrighterBox connects the fastest-growing companies with the brightest graduates.
Graduate Jobs