Thursday, September 12, 2019
Top tips for a brilliant video interview
So you've secured an interview with a company of your choice. But there's a twist! They ask if you can do it online. 'Online!?' You think. 'The same online where I go to relax and watch compilation videos of goats fainting?!' The very same. But don't worry! Whether it's live or prerecorded, we've made a simple guide from preparation to execution so you can show off your best self.
What is a video interview? 
More than 60% of recruiters now use video for their interviewing needs, whether pre-recorded or live. This can take two forms:
Live: you and the interviewer have a face to face chat via webcam, potentially using software like Zoom, Google Hangout or Skype.

Pre-recorded: you are invited to log in to a system where you answer a series of pre-recorded questions, sometimes with a time limit. 
Regardless of which form your interview takes, there's some basic etiquette that you should stick to. We'll cover that first, and then talk about the logistics of some of the websites you might be asked to use for live interviews.
Where should I do my video interview? 
First of all, you need somewhere quiet so you can be heard! So probably not a café or on Stealth at Thorpe Park. Your room at home is fine, just make sure it's tidy. Try and find a plain background with good lighting so that your interviewer can see you properly, and where there isn't too much clutter. Ask a family member to take any noisy pets/children for a walk, or ask your noisy housemates to take themselves for a walk. Plug in your headphones to improve sound quality as well.
If you can't film at home, check to see if your local library has an individual room you can use, or ask a friend if you can borrow their room. It's much better to use a laptop and webcam over a phone camera!
What should I wear?
Treat your interview as if it were face-to-face, no matter how tempting it is to only dress from the waist up. Check the company's dress code and stick to that (TIP: If you aren't sure exactly what the dress code means, check out their website/social media and find some pictures of the team at work).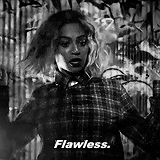 How should I prepare? 
Give yourself as much time as possible! You'll need to set up, check your internet connection and potentially sign up for an account on the relevant server. That way if anything goes wrong you can avoid getting flustered. You can even make some notes to keep next to you – just make sure you aren't reading from them throughout!
If you aren't familiar with the server your interview is being conducted on, have a look at it the day before and get to know the platform. Here are some basic tips, but the websites for each company will have their own tutorials and troubleshooting help!
How do I use Zoom for a video interview? 
Zoom is made specifically for video and web conferencing.  You will be sent a link by the interviewer, which you click on. This opens your web browser and takes you to the video meeting . You might get this page: 
If nothing happens, download Zoom. Once the download starts, you can also try to rejoin the meeting from your web browser and sometimes that works. Then input your name, and you'll be taken to the video page. Make sure you click the 'Start video' button in the bottom left hand corner!
How do I use Google Hangout for a video interview?
Google Hangout can take a bit more prep, so if your interview is taking place on this we really recommend testing it the day before – that way if things are not working at all, you can let your interviewer know in time and figure out a different way to chat.
To use Google Hangout, you need to have (or make) a Google account. You have to sign in with this and download the latest version of the Hangouts plugin for Internet Explorer and Safari browsers. This can take a while, so don't leave it til the last minute! Whilst we were trialling this in the office, it took me 10 minutes to download all the necessary programmes – I found that stressful and I wasn't even doing an interview afterwards! Google has a helpful training center which can help you with any issues: https://support.google.com/a/users/answer/9282720?visit_id=637038973601075929-1947258540&hl=en&rd=1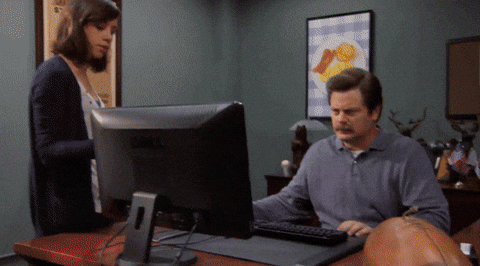 How do I use Skype for a video interview?
Skype requires a download and account if you don't have it already, so allow plenty of time for this. Alternatively, if you're going to use an account you already have (and haven't logged into since year 12), make sure you remember the password and double check that the username is appropriate for an interview. Your interviewer might not be that impressed by JennaLovesChoccy2000, no matter how true it is. 
Once you've downloaded the application and signed up, you'll have to give your interviewer your usename so they can call you. Skype also has an in-built test service, so you can make sure it's working! Any other problems should have answers here: https://support.skype.com/en/skype/all/
Pre-recorded interview websites
This will feel less like a conversation, as you'll be reading/listening and responding to a question. You might have to answer straight away or be given some thinking time. Most of the time you'll be given a chance to rerecord as well! Plan some key words before in case you have a mind blank! 
The Interview
You're wearing pants, you've tested your WiFi and you're ready to go. How do you act in the interview itself?
i. Make eye contact! That means looking at the camera not yourself, regardless of how stunning you look.
ii. Maintain good posture – we all have a habit of slouching over our laptops, so be aware of sitting upright and looking professional. 
iii. Try not to fidget, as it is extra distracting on camera.
iv. Speak clearly and slowly! Nerves can easily manifest as speaking very quickly, and if there's a slightly delay in the call it could get very confusing for everyone. Try not to interrupt the interviewer.
v. SMILE! This the the most important one of all. It's a sign of warmth, confidence and openness, which are all fabulous qualities that will show off how brill you are.
Final thoughts
Video interviews may sound intimidating or confusing, but if you give yourself time to prepare you can eliminate many of the stressful elements. If something goes wrong, make sure you have the interviewer's phone number so you can let them know what's going on. And once you're done, congratulate yourself and unwind with the fainting goats. You got this!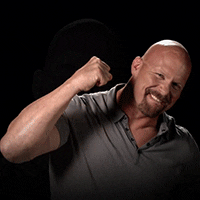 BrighterBox connects the fastest-growing companies with the brightest graduates.
Graduate Jobs